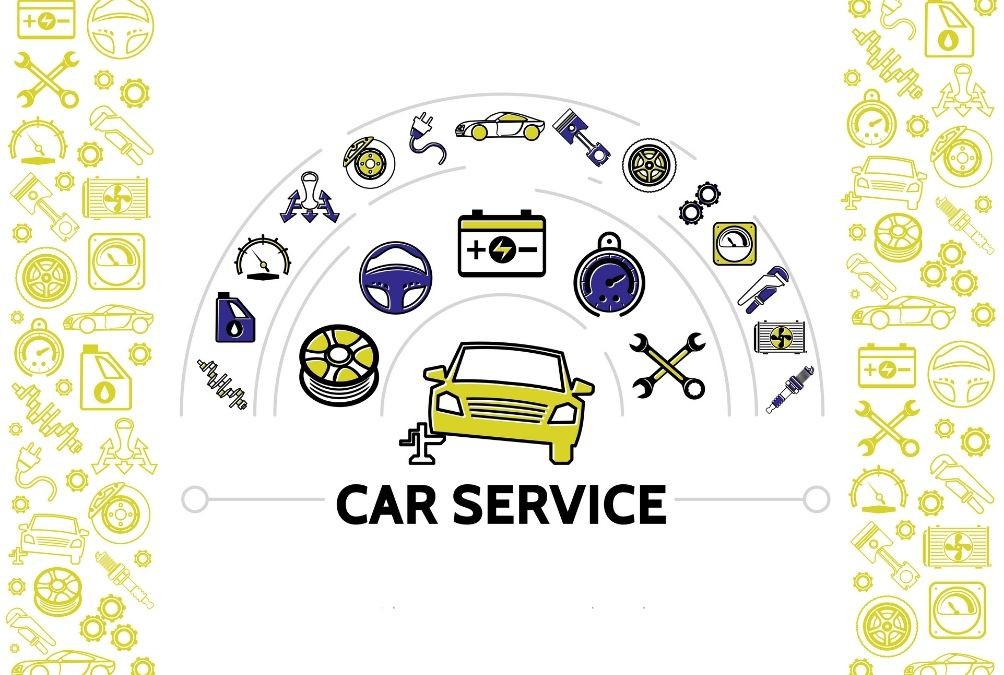 What Do They Do in Car Servicing?
Getting your car serviced on a regular basis is one of the finest things you can do to keep it operating safely and effectively.
However, obtaining a service doesn't have to be a nuisance, especially for novice drivers who aren't familiar with vehicle ownership. We've compiled a comprehensive guide on everything you need to know about car maintenance and servicing.
If you are still unsure after reading this post, we recommend you either refer to your owner's handbook or search online for a car service near me and contact a reputable garage for further insight.
What is the definition of a car service?
A car service is a vehicle health check that includes periodic maintenance and evaluates everything from your engine's fluid levels to general wear and tear.
A mechanic generally performs a service and the interim service will include a 50 point system and component check whereas, the full service includes a 70 point system and component check, adjustments, and components replacement.
Please note, each garage will work differently in terms of what checks are carried out per service. The easiest way to confirm this is by searching for full car service near me online and speaking directly to the garage for further information.
Why do I need to complete a car service?
Regular service ensures that your vehicle is operating as effectively and safely as possible, and it may probably save you money in the long term.
Regular maintenance will likely result in higher fuel efficiency, better handling, and a smoother-running engine, as well as the peace of mind that comes with knowing your car is performing at its best. It also reduces the chances of your vehicle breaking down on the roadside, at home or on the motorway.
It can also help you prevent costly repairs by catching problems early on before they become a problem. If you decide to sell your vehicle, having a complete service history can also help it retain its market worth.
Regular car maintenance, repairs and service can almost surely increase the life of your car. Look for reputable car service in Reading garages to ensure you are getting the best service requirements for your car.
Is an MOT the same as a car service?
No, it isn't. Many drivers believe that because their car passed its MOT, they don't need to get it maintained. However, the normal service and the MOT are two separate things, and both must be completed.
An MOT is a legal requirement for practically every vehicle on UK roads, and it is an annual examination that evaluates the vehicle's safety and environmental effect.
An MOT, on the other hand, verifies a vehicle's roadworthiness but does not go any further than that. A service achieves this, and it ensures that all of your car's components are operating as safely and effectively as possible. Look for car garages in Reading online, since most repair and service companies provide MOT and servicing under one roof.
What exactly is included in a car service?
What's included in your service depends on the kind you pick, for example, a full service will almost certainly include an oil and oil filter replacement, a fluid check, and a thorough brake check, as well as checks on 70 other critical components, including safety-related features.
A more comprehensive (and more expensive) service will inspect and repair a broader range of components, including spark plugs and a number of vital filters, as well as wheel alignment and suspension.
As mentioned earlier, the number of checks completed by a car garage can vary so it is best practice to confirm these beforehand. Simply look for garages in Reading and see on their website what is included for each service and what are your requirements.
What kind of service should I go for?
The service level should correspond to your yearly miles, therefore it is determined by your vehicle usage, for example:
· Manufacture service - As per your manufactures schedule – refer to your owner's handbook for further information.
· Regular service – When engine oil and oil filter need changing
· Interim service - Every 6 months or 6,000 miles (whichever comes first)
· Full service – Every 12 months or 12,000 miles (whichever comes first)
How frequently do I require a car service?
Generally, manufacturers recommend getting your car serviced at least once a year or every 12,000 miles, whichever comes first, although this can vary depending on your vehicle and driving habits. Some cars can now travel longer distances between servicing thanks to the use of high-quality lubricants.
Speak to a car mechanic by searching the internet for car services in Reading who will be able to recommend what service best suits your car in the current time.
A thorough service history may add value to your vehicle if you want to sell it since buyers will be more confident in what they're getting.
Is it simple to service my own vehicle?
Owning a car may be costly, and if the notion of paying for service once or twice a year makes you nervous, you might want to try doing it yourself.
You'll need some confidence under the bonnet, and whether you do it yourself or hire a professional car mechanic, it's critical that your vehicle be maintained on a regular basis to keep yourself and other road users safe while also ensuring the effective operation of your vehicle.
With the correct equipment and information, you should be able to conduct a basic car service yourself if you have reasonable technical knowledge.
However, we do not recommend that you attempt to service your own car unless you are completely confident in your abilities and have access to the necessary tools and equipment. When an untrained individual attempts car maintenance, everything from destroying vehicle components to harming oneself might go wrong.
Book your service now Book your car MOT, service, repair or diagnostics.