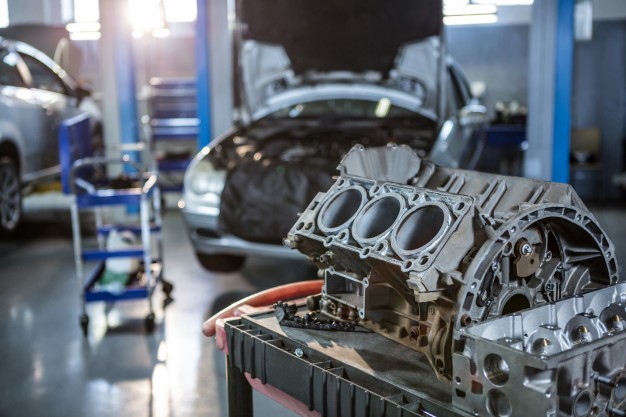 5 Simple and Easy Tips for Car Maintenance at Home
An easy way of maintenance is to book a service online or take your car to a nearby garage, but there are a few things that you do yourself. You wouldn't have to take your car to the car repair centre. Learn about these easy and simple car maintenance tips that you can do at your home.
Changing of the engine oil
The oil change is one of the important things that you have to do every month or after your car has completed 3500 miles. The engine requires fresh oil that improves circulation and helps the engine to work perfectly.
Oil and filter change is necessary for perfect engine health. Most of the engines of the cars become out of order due to the lack of changing the oil or using low-quality oil.
Check radiator
When the radiator heats up and does not cool down the engine heat, then the problem starts to appear in the car. If you can fix the radiator problem, then it would be perfect. It is not an issue if you are a bit hesitant about doing it yourself, you can just hire a professional company for car checkups and spare parts change.
Inspect the car
You must inspect the car brakes, headlight, brake lights, wiper blade, steering airbag, etc. These are essential parts, which you use regularly. Therefore, you should consider the maintenance of these parts so your car can run smoothly. If you cannot do such things, then you should prefer to hire a professional company who could help you with vehicle inspection and maintenance every month.
Wash your car
Due to the dust and mud, the car looks weird, scratches also appear on the glass and body of the car. Therefore, it is important to clean your car regularly. If you are busy and you cannot clean the car regularly, then you can take it to the service centre or a car wash shop once a week and they would wash the car completely.
Tires condition
You should consider the tire condition after using it for 6 months. The condition of your tires depends greatly on the temperature you are living in. In those areas where the temperature remains above 30 degrees centigrade, they should change the tires after 6 months and where the weather remains cold that is below 25 degrees centigrade, they can use tires for a year, and then they should change them.
Many car repair garages offer free car diagnostic tests. You can take those tests and you will get to know if something in your vehicle needs repair or replacement.
Book your service now Book your car MOT, service, repair or diagnostics.