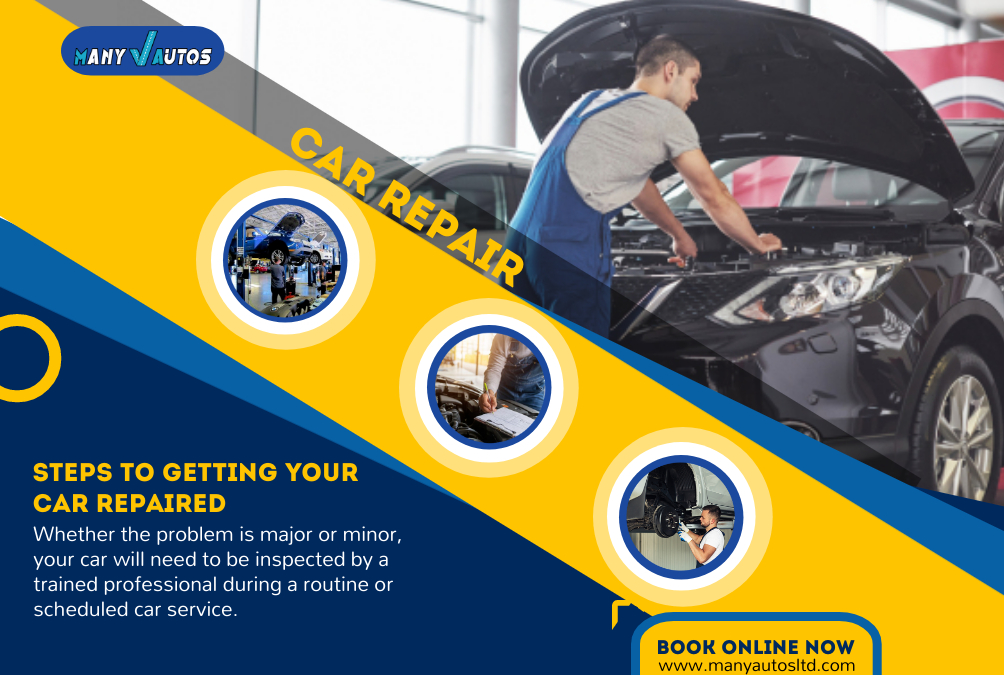 5 Crucial Steps to Getting Your Car Repaired By A Certified Technician
Breaking down or discovering that something is wrong with your car is a common frustration for drivers throughout the United Kingdom.
You might not know what went wrong, and you might have to pay a high price to fix it.
Whether the problem is major or minor, your car will need to be inspected by a trained professional during a routine or scheduled car service in Reading.
Even if you are a car enthusiast, selecting the right garage, speaking with mechanics, negotiating a fair price, and comprehending the service can be difficult.
1.
Don't just choose the cheapest garage
When it comes to car repair, and it's no different when it comes to car maintenance, it's often true that you get what you pay for, and going with the cheapest option can backfire. If a mechanic or garage offers you a significantly lower price for a repair than others, it is possible that they are sacrificing quality somewhere in the service. If this is the case, you will almost certainly have serious problems in the future because the actual problem may not have been resolved and you may have simply postponed a major breakdown with a cheap repair.
2.
Review online ratings and referrals
Although it may seem obvious to some, using reviews is the single best way to determine how well a company serves its customers. You already read restaurant and hotel reviews on the internet, and the majority of people visit places based on recommendations from friends and family. Because having your car repaired can be costly, it's critical that the shop you take it to provides a professional service. You should always be cautious when taking your car to a garage or mechanic you have never heard of before, so do your research and listen to the people!
3.
Let the professionals handle it
Because of the internet, you have access to more information than anyone else in history. The same is true for car problems; by searching online, you can learn a great deal about your car's faults. That is why attempting to diagnose and repair the problem yourself is so appealing.
When you lack the necessary training and tools, it is extremely difficult to diagnose a problem. Because it could be a problem with a buried part in the engine, a professional mechanic may need several hours to diagnose a problem. You wouldn't try to fix your own boiler or an electrical problem on your stove, so don't try to fix your car!
If your car makes strange noises or breaks down, don't try to diagnose the problem yourself; instead, take it to a professional! Furthermore, if you attempt to repair a problem without being an expert, there's a good chance you'll end up causing a much bigger problem for yourself and spending even more money on repairs.
Finally, do not purchase car parts for a garage! It's a garage's worst nightmare because the technicians aren't insured to install the driver-supplied parts! You will be turned down and out of luck if you buy parts and take them to a garage to be installed.
4.
Please leave positive feedback after receiving good service
Fixing a major problem can take a long time and a lot of effort from a car mechanic, and those who complete work to the best of their abilities are an asset to the industry. Some mechanics will actively refuse work because it is too complicated, while others will do everything possible to get you back on the road. Positive reviews are essential for all service businesses in order to promote their products and services. Online feedback also aids in the identification of businesses that provide poor service, so leaving feedback for the benefit of other customers is equally important.
That is why it is critical that you help the best garages by leaving positive reviews and referring customers. It means you'll be able to establish a positive and long-term relationship with a garage that will get to know you and your vehicle. Because online reviews are one of the most valuable resources, leaving feedback is essential for both independent and large group garages!
5.
Give as much information as possible
When it comes to car repairs, every detail must be covered to ensure a proper job is done. If you have to take your car to a garage you've never used before, be sure to tell them about the most recent repair work you've had.
Knowing a vehicle's repair history is extremely beneficial. It means that a mechanic can rule out specific issues. For example, if you instal a new cambelt but have a breakdown, it is highly unlikely that the new belt is to blame, so it will not be checked.
Book your service now Book your car MOT, service, repair or diagnostics.